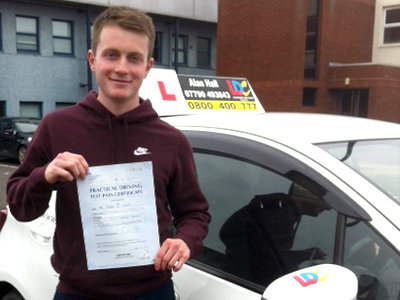 Robbie Carter
"excellent"
Alan is an excellent guy and an excellent driving instructor. Having had lessons from two different instructors previously I felt my confidence was extremely low. Alan simplified things down for me in the car and helped my confidence grow and grow. Along with giving me some hilarious jokes to tell he gave me some excellent tips for my driving in the future. Thanks to Alan I passed my test first time.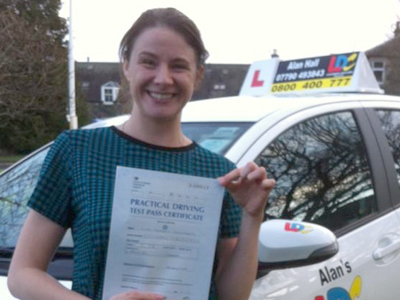 Tracey Docherty
"highly recommend"
Great guy and a fantastic teacher. Always shows up with buckets of enthusiasm and good jokes. Built my self confidence and knowledge of driving as well as teaching me skills for the future. Thank you so much Alan for your patience, encouragement and kindness. Highly recommend this guy. Just ignore the bad jokes.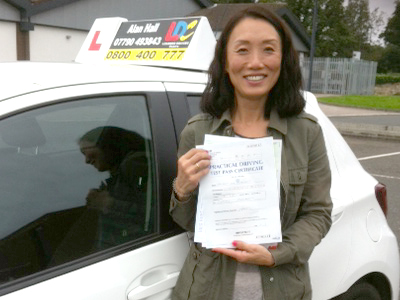 Hanna McDermott
passed with zero faults!
My instructor Alan is an excellent driving instructor. From the first time we spoke on the phone he was very professional and I felt comfortable right away. Alan is very kind and patient which kept me calm during our lessons but the main thing was how thorough he was every step of the way. He clearly cares about his students and I just knew I had found the best driving instructor. When it came to the day of my test I was 100% ready. I would highly recommend Alan to everyone and feel very lucky to have had him as my instructor.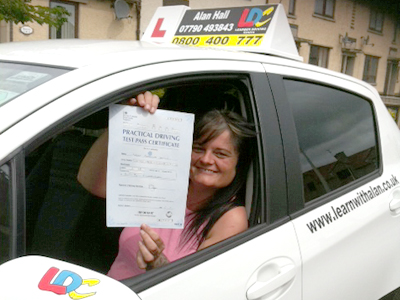 Naomi Jenkin
"Fantastic Instructor"
Alan is a fantastic instructor from the first lesson to the last. He has great patience even when you make mistakes and he doesn't make you feel bad. He will talk with you on what went wrong and how to work on making those mistakes right. He gives you great encouragement and each lesson is catered to you as an individual - everyone learns differently. He is also a great laugh and makes you feel at ease. He even sings sometimes and throws in a good joke from time to time!! He is an all round good man. I would highly recommend him to anyone looking for a driving instructor.